The Single Greatest Piece of Gear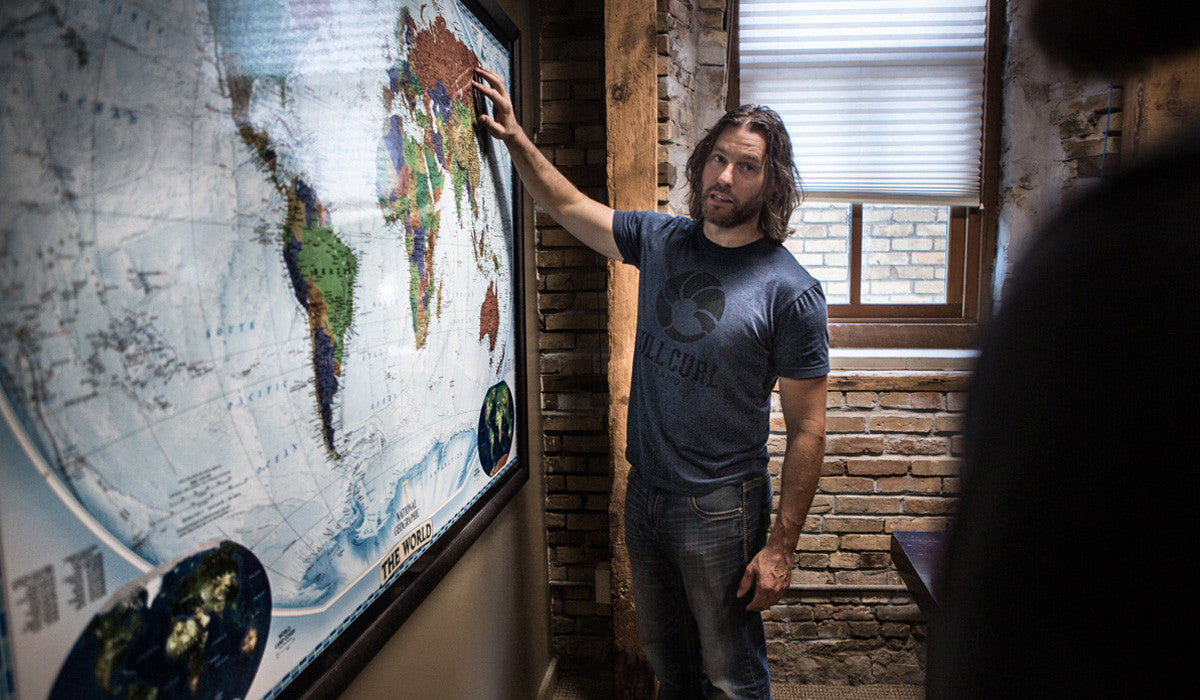 Recently, I was sitting in my office pouring over maps and I started wondering if other people love maps as much as I do? Many of my far-off adventures have begun with me standing in front of our world map that hangs on the office wall. I have spent hours staring at maps of large and small pieces of land, of river valleys and mountain ranges looking for the simplest of details that might reveal habitat, safe passage or an animal's "secret" hangout. We spend so much time studying an animal's biology and with maps we get to look at their world in a way that is truly revealing… finding edges or funnels that create travel corridors, meadows for grazing, deep pools begging for a dead drift, potential bedding areas, wintering areas, and our own routes of travel… the possibilities are endless.
Maps elicit participation, and really that's why we ultimately do this isn't it - to participate? Sincerely, maps are the greatest piece of gear that we get to use; no other single item gives us this much information or drive to reach an end goal. Here is a little tidbit that I'm not even sure I should be telling you about because I love his work so much, and selfishly I don't want him to get too busy! Ben Harshyne of Hunterra makes all of my maps and they are incredible, beautiful and functional pieces of art. Ben didn't ask me to write this and Ben doesn't sponsor me. In fact, Ben doesn't even know that I am writing this… I order my maps from Ben just like everyone else, but I feel strongly that this is information that every outdoorsman deserves to have at their fingertips.
Ben believes that maps are so much more than pieces of paper, rather they are images of our lifestyle and blueprints for becoming better land stewards and creating a legacy of sorts - I couldn't agree more. I order maps of hunting properties I have here in Wisconsin, of rivers that I'll be floating, of mountain ranges that I'll be hunting…and lately, in an effort to try and keep better journals and memoirs, I've been ordering maps of past hunts (and they make great gifts, ok I'll stop!). I want to be better at my craft, be a better hunter, a better fisherman and conservationist and up until recently I didn't realize how much I was using maps. If you're interested, give it a shot! I promise it will make you a better outdoorsman, and make you ask better questions.      
Donnie Vincent 
32 Responses
Leave a comment